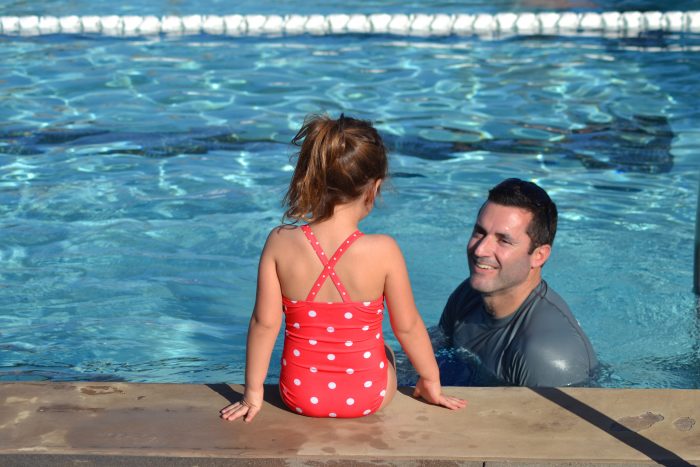 Dan Berzansky is the founder and managing partner of Premier Swim Academy. He is a lifelong waterman and has dedicated his professional career to water safety. Since high school, Dan has coached and taught swimming to all levels of swimmer. From beginner learn-to-swim students to Senior National qualifiers, Dan has made it his mission to create the total swimmer. That is why that even from the first swim lesson with Premier Swim Academy, students learn to swim efficiently and effectively. In addition to being the co-owner of Premier Swim Academy, Dan is also the owner of one of Premier Aquatics, an Orange County based swim school company and one of the largest Lifeguard Service companies on the west coast of the United States. Dan is also the Owner of Premier Health and Safety, a full-service health and safety training company specializing in American Red Cross certification classes like lifeguarding, CPR/AED and First Aid, and more.
Dan swam competitively and earned his undergraduate degree from Division 1 Stony Brook University in Long Island, New York and he earned his MBA from Pepperdine University.
Dan is the Vice President of Stop Drowning Now, a national drowning prevention education program designed for use in the elementary school setting. He is also the upcoming Vice-Chair of the Orange County Drowning Prevention Task Force.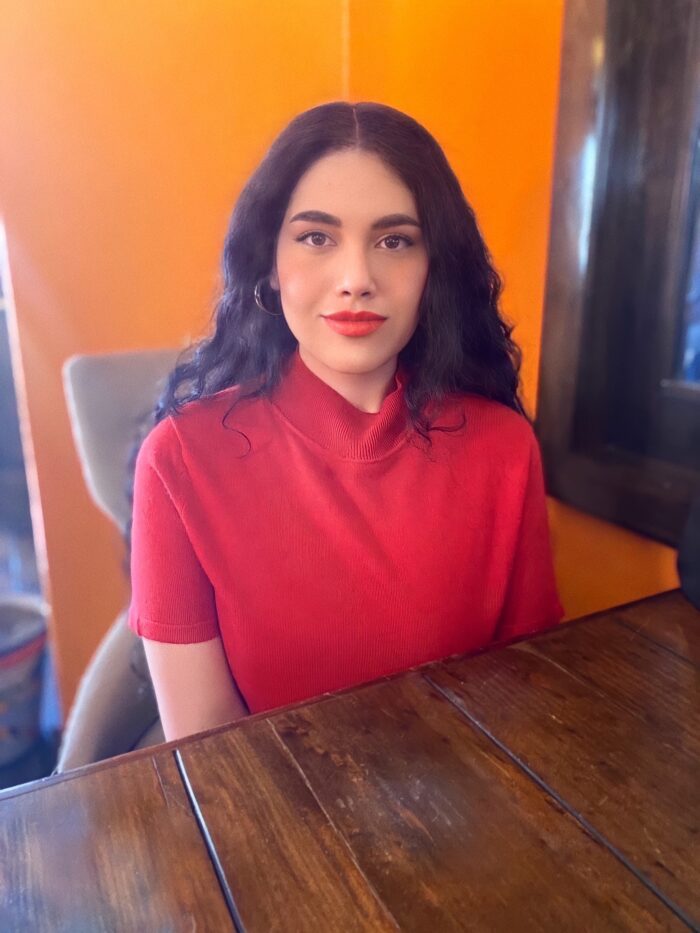 Hello, I'm Sofia! I've been part of the Admin staff here at Premier since last April 2021. Maybe I've already taken your call! I love interacting with every family and helping out as best as I can. Fun fact about me is that I love languages. I'm studying French although I'm not quite there yet. However, I'm fluent in Spanish. Así que cualquier duda que tenga, no dude en hacérmelo saber que con gusto le ayudo.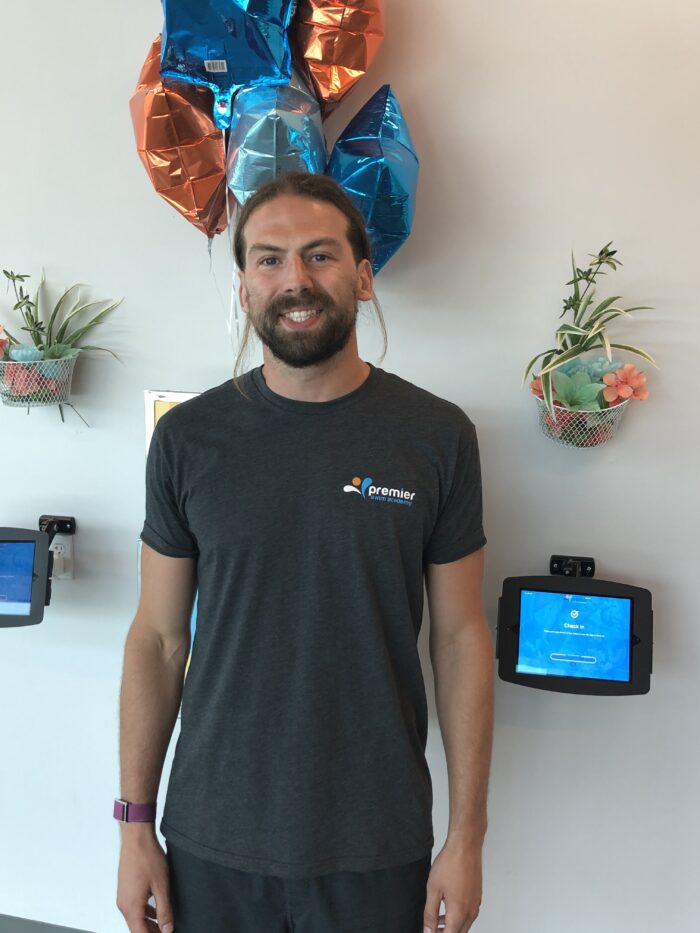 Wally is the program director for Premier Swim Academy. His goal is to ensure that all participants in our programs are able to learn the skills that will allow them to safely enjoy being in, on, and around the water. He previously worked at Indiana University and Seattle University in their aquatic recreation programs; and has been teaching swim lessons since 2012.
Originally from Indiana, Wally's first job was as a lifeguard on Lake Michigan and his involvement in aquatic recreation only grew from there. He continued to be a competitive swimmer for 6 years, only to switch sports and begin playing ultimate frisbee. He is certified through the American Red Cross as a Water Safety Instructor and Lifeguard Instructor; through the Pool and Hot Tub Alliance as a Certified Pool Operator; through PADI as a divemaster, and through AIDA as a 1-star Freediver.
While finishing his M.S in Kinesiology at Indiana University, Wally was able to focus on Aquatic Recreation and Underwater Physiology, and has a passion to stay involved in the field.
Wally loves working with swim instructors on "soft skills" and continued education. If you can't find him at Premier Swim Academy he's likely with his dog, Naga, and there is probably a disc nearby for at least one of them.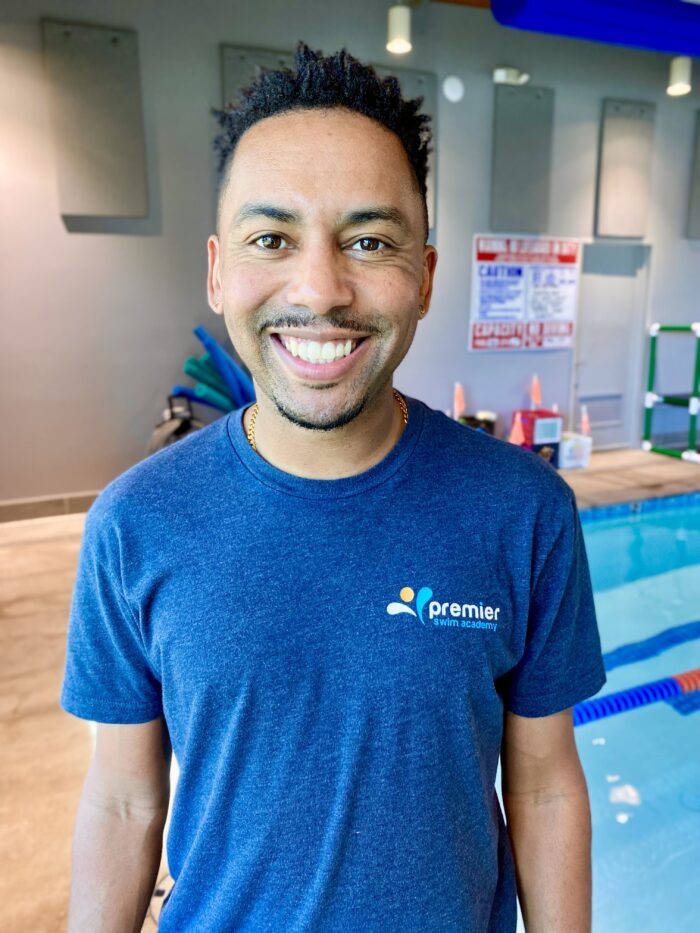 Hi my name is Gibran and I'm one of the Deck Managers who is also an instructor here at Premier Swim Academy. I've been with Premier Swim Academy from the day the doors opened and have enjoyed teaching and guiding students to be safer and more efficient swimmers ever since! I enjoy teaching kids and adults and even our smallest swimmers, the babies. I look forward to meeting new people so if you see me around wave hi! See you soon!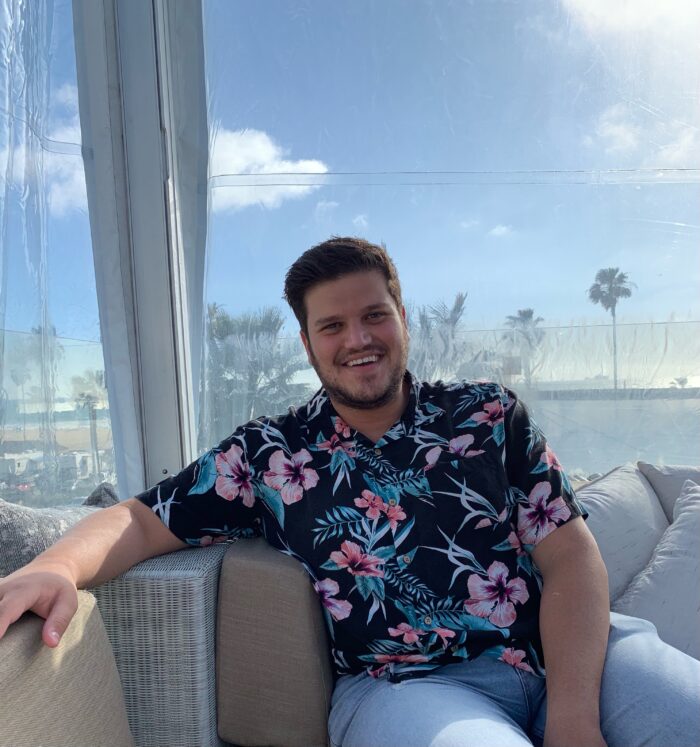 Hello, my name is Sal. I grew up in Orange County California where aquatic sports are a way of life. I started swimming and playing waterpolo competitively at 12 years old and continued through high school and club water polo in college. I have been teaching and coaching swimming for over 6 years now and there is nothing else I enjoy more than sharing my knowledge and experience to those starting out in the sport.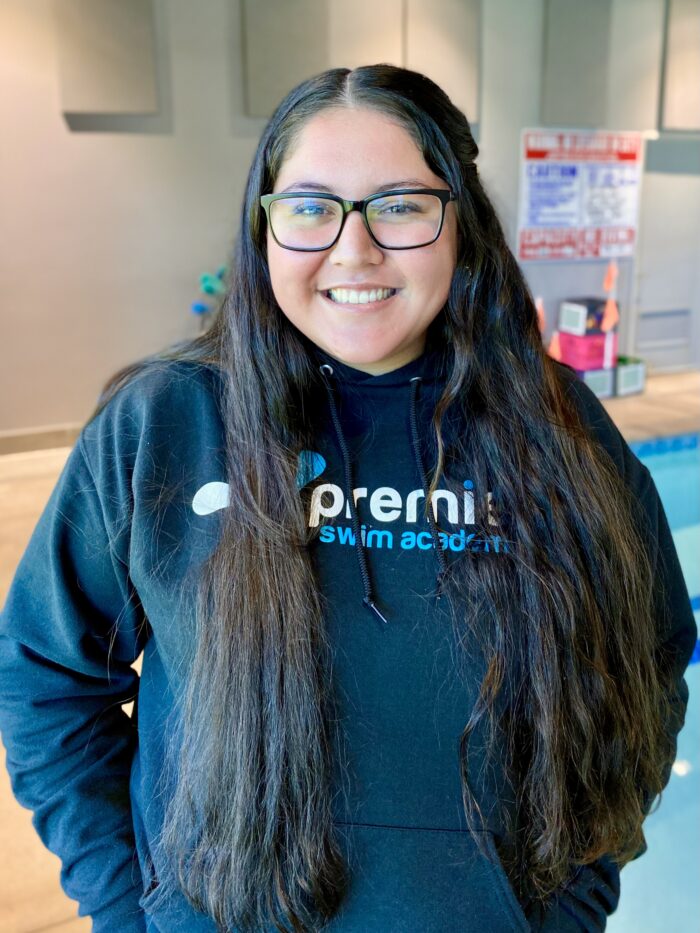 I oversee the day-to-day operations of our swim programs and services at Premier, along with ensuring that our swim school operations are operating at peak performance levels to support our swim programs and its needs.
One of my favorite programs at Premier Swim Academy is our Parent and Me program. It's so much fun seeing how well the little one's bond with water!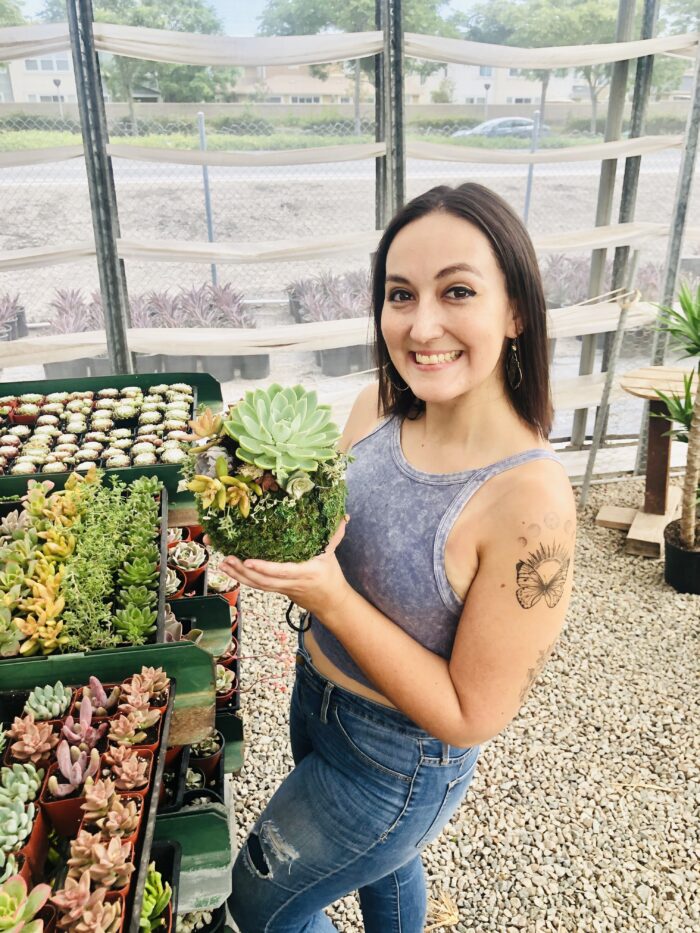 Hello! My name is Melissa and I am the Operations Manager here at Premier Swim Academy. I have been working as an admin since April 2021. During my time here I have loved getting to know the families and students that come through our doors, as well as working with a great team! Swimming has been a huge part of my life from a young age, so being able to help families register for our programs has been a great experience. When I'm not spending my day at Premier, I'm probably taking care of my 3 cats, puppy, turtle, and plants!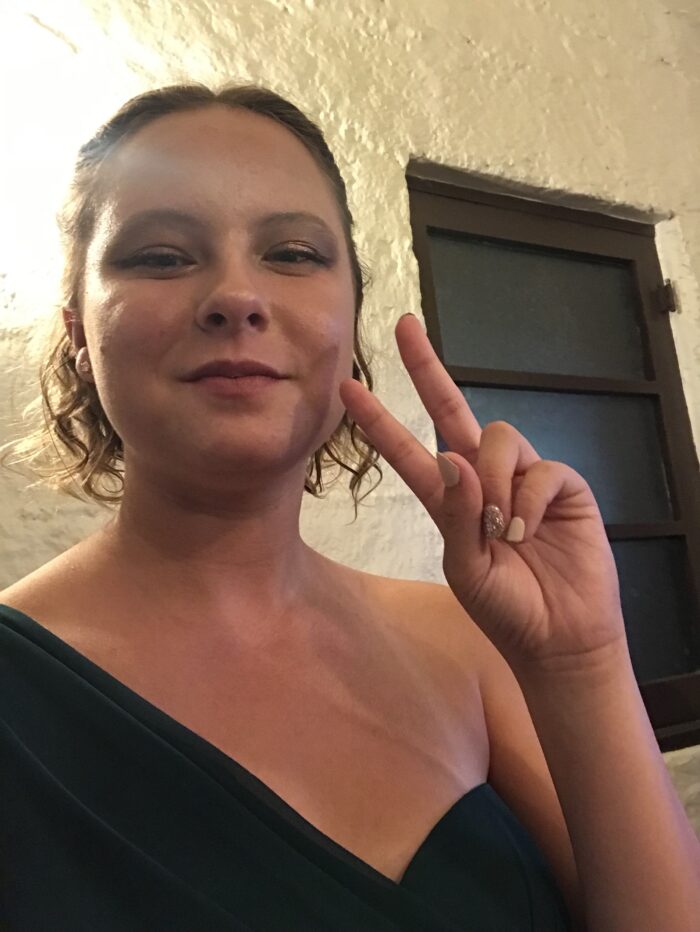 Hi, I'm Kaylee! I learned to swim when I was 5 years old and have been working here since December 2020. My favorite thing about the about the families who come through our facility is the pride that the parents have when they see their kids preform a skill. I also really love anything that has to do with art, especially ceramics.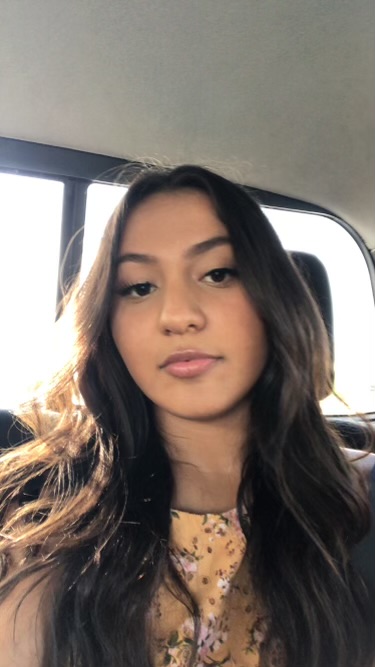 Hi! My name is Xochitl and I've been working at Premier since June 2021. My favorite thing about working here is being able to help others learn to love swimming and the water as much as I do. Fun fact about me is that I speak Spanish and I was on my high school's swim team.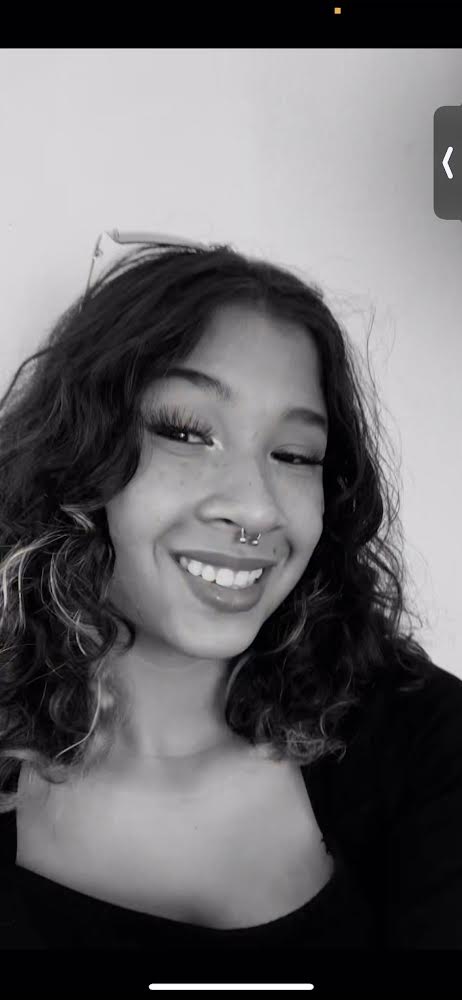 Hi my name is Arianna. You can call me Ari! I can't wait to meet you and your kids and teach them how to be a successful swimmer!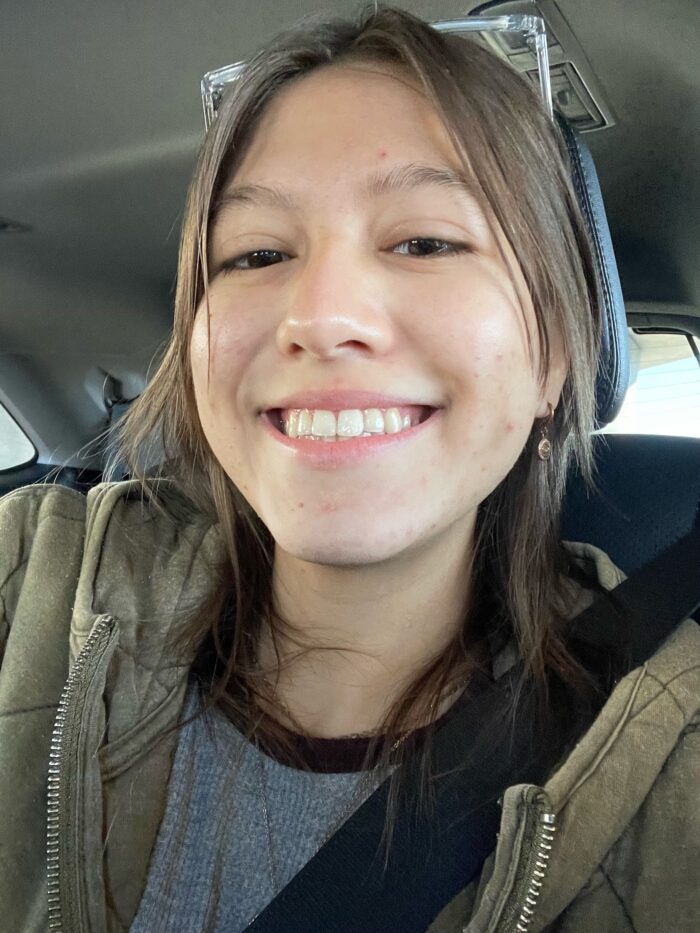 Hi my name is Kim ! I am swim instructor here at PSA. My favorite part of working here is hearing about the children's days and their stories they like to tell me. I am also Senior Class representative of Key Club at Etiwanda high.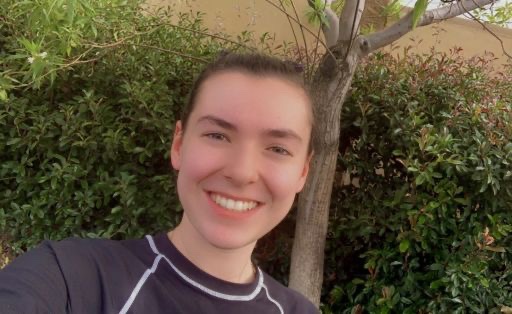 Hello everyone! My name's Hope Sawyer! I am sixteen years old and a junior in high school! I am the oldest out of five siblings and I love pirates! I look forward to walking the plank with all you skallywags. Yo-ho-ho!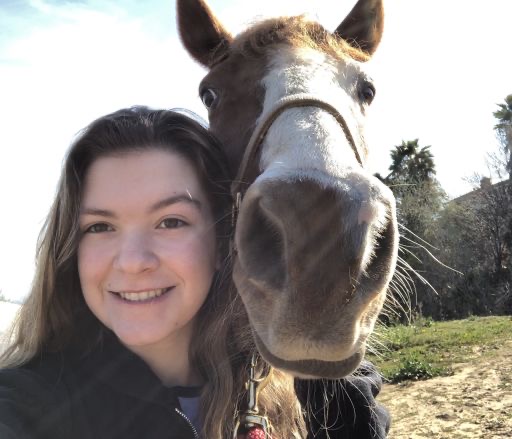 Hi friends!! My name is Faith Sawyer and I am sixteen years old. I'm currently a Junior in high school. Some interesting facts about me is that I have grown up owning horses! I have also played the piano since I was seven years old ! I am so excited to see all the amazing people that arrive here at Premier!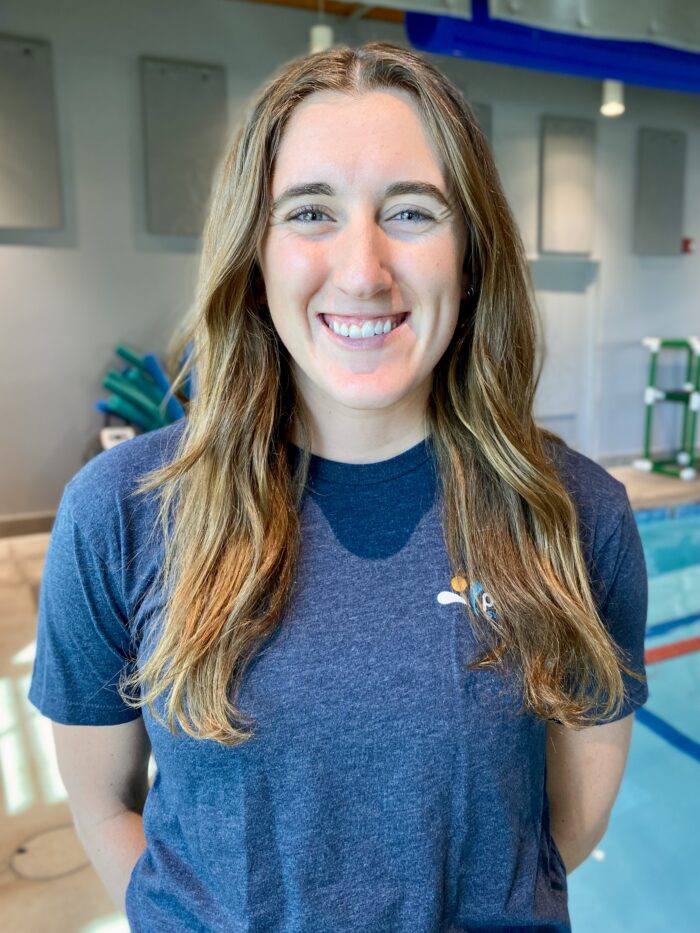 I've been working at PSA since we opened in 2020. I grew up in aquatics and it's always played a big role in my life; I love sharing my passion for swimming with students of all ages and passing that knowledge to other instructors. I truly love seeing the big smiles on my students faces when they learn a new skill and being a part of the lives of all the lovely Premier families, in the water and from the deck.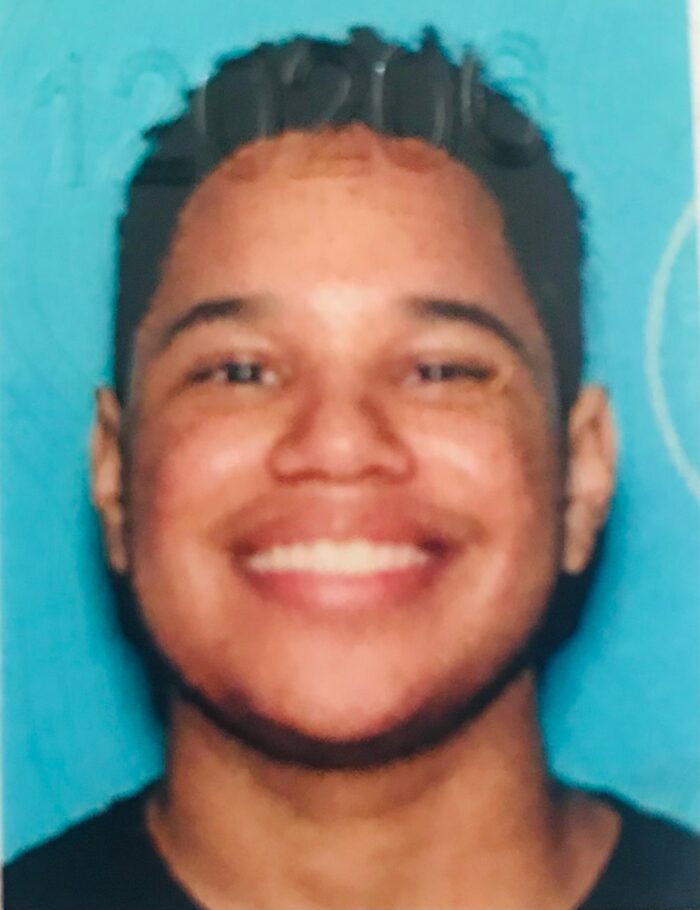 Hello, my name is Elijah! I taught myself how to swim at 7, and am super glad I get to teach other kids how to swim! I would have loved to have an instructor teach me water safety and all the ways of successful swimming! I love and have been teaching kids skills I am strongly passionate about!
Fun fact about me, I am currently enrolled in Chaffey College looking to attain my Associates Degree in Vocational Nursing!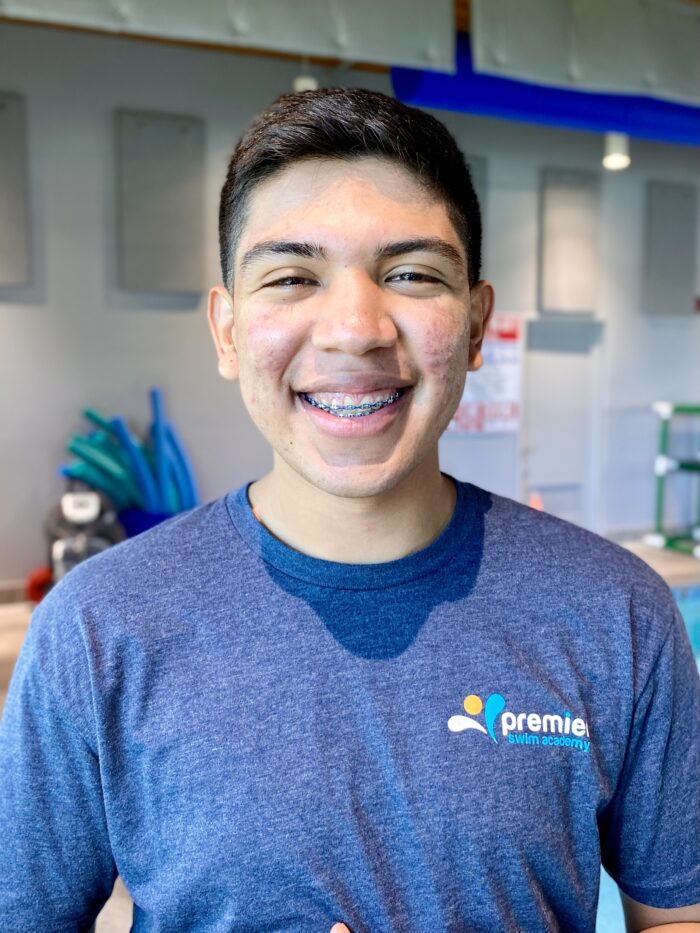 Hi my name is Jose and I'm 19. My favorite part about working at premier swim academy is seeing kids filled with joy when they level up!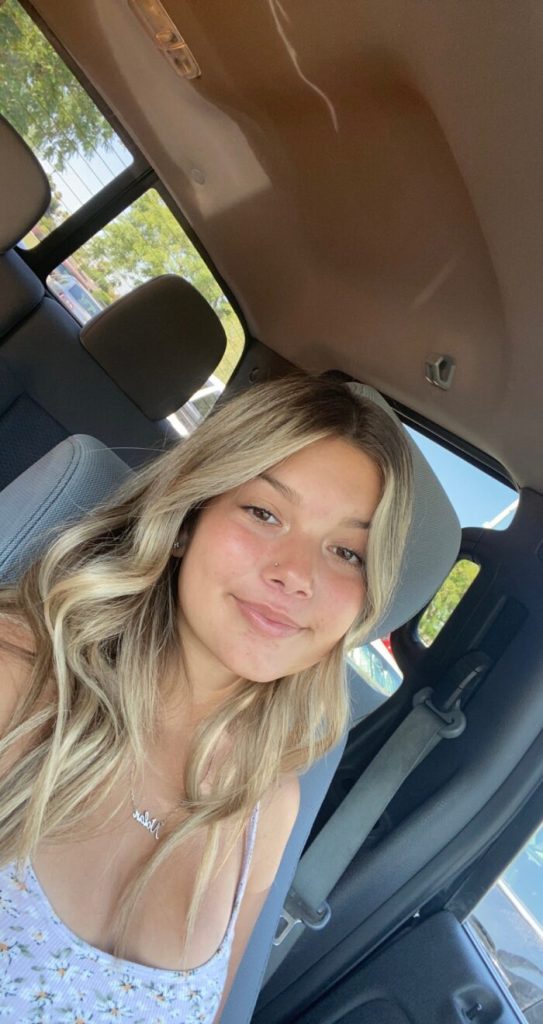 Hi, I'm Taylie Santiago! I played water polo in high school and did swim and dive. I am currently attending Grand Canyon University to become a high school math teacher.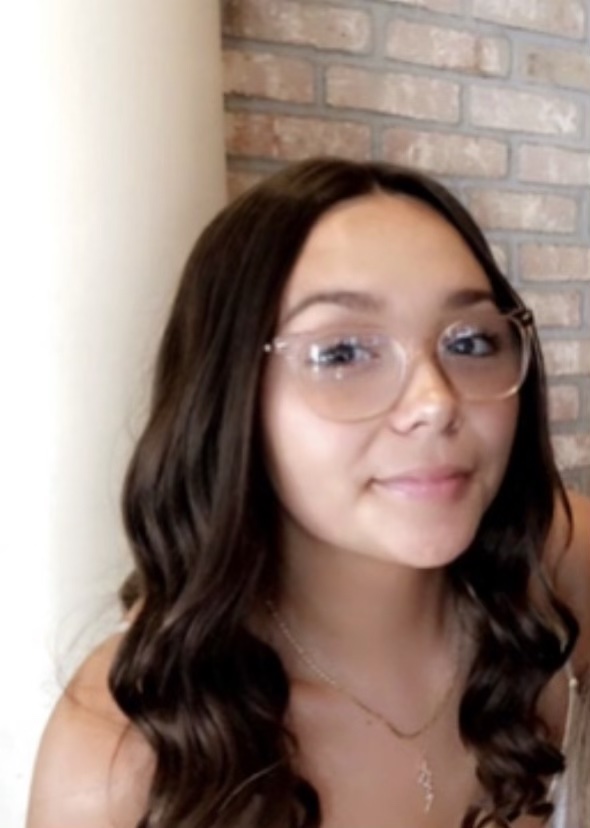 Hi my name is Mia! I'm currently an incoming junior at Los Osos high school. I enjoy going to the beach and spending time with my family. I also play club volleyball. I look forward to meeting more amazing kiddos and helping them become water safe!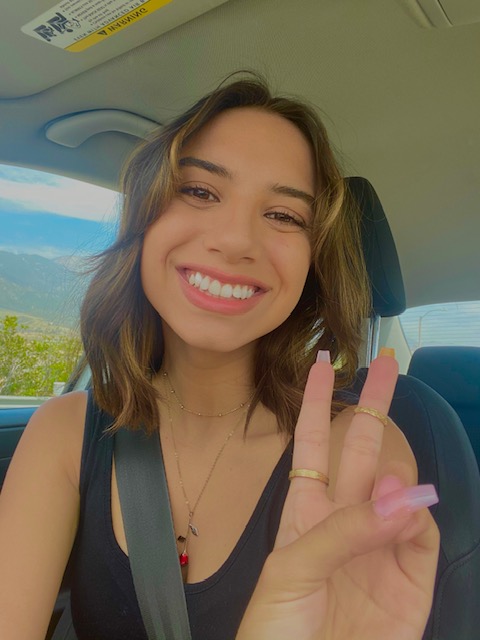 I work front desk and office administration. I have always loved swimming and often go to the beach and paddle boarding. I am a big Harry Potter fan and huge animal lover. Happy swimming!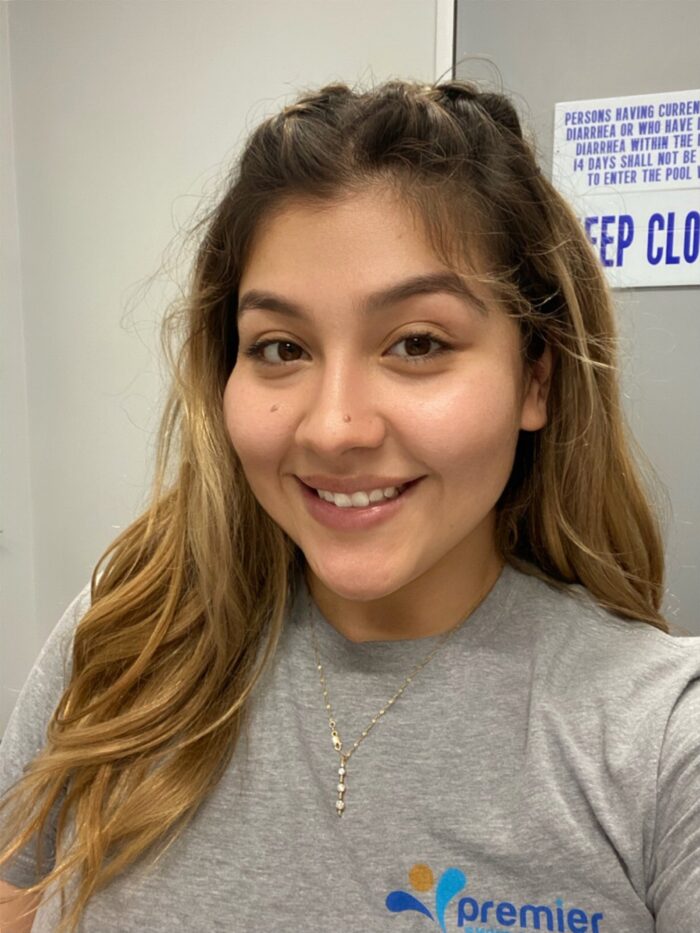 Hi, I'm Meriah I'm 24 and I've been working at Premier Swim Academy for a year as a swim instructor. In my free time I like to swim, hike, and go to the beach. My favorite thing about working at Premier Swim Academy is helping to teach little ones and adults to be water safe.